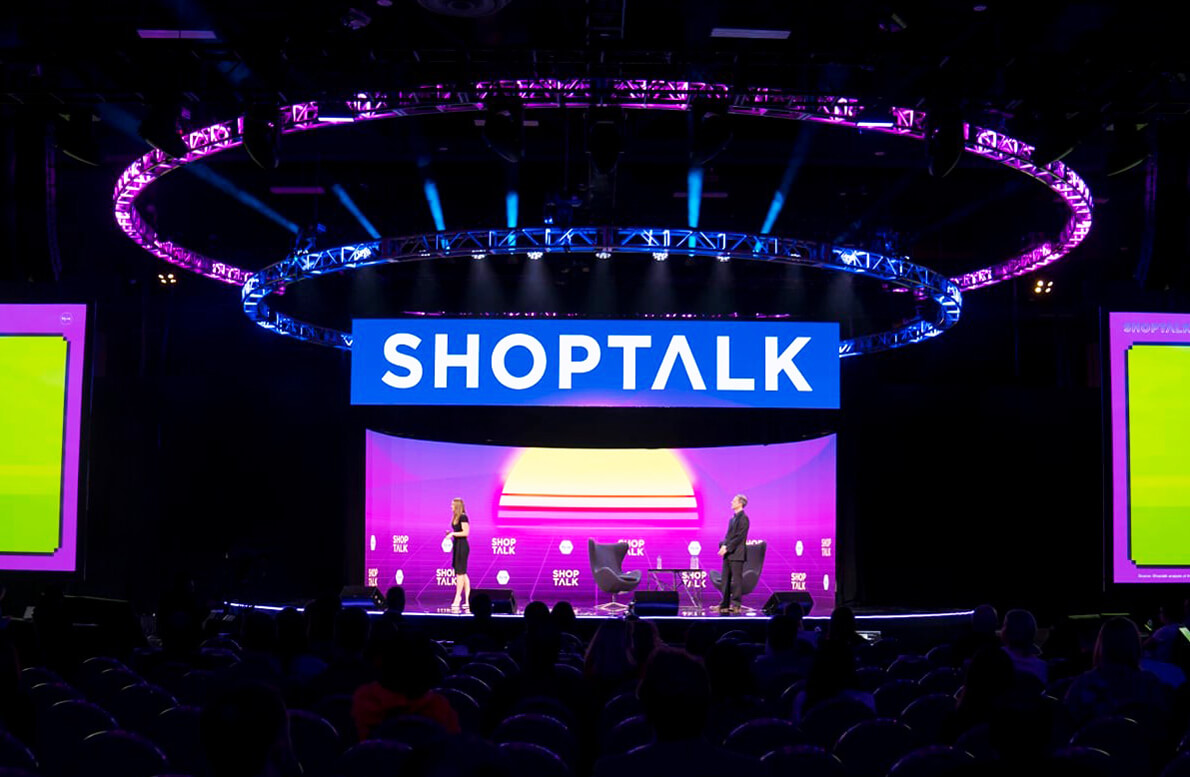 The ultimate retail conference
Join the industry's elite at Shoptalk, the ultimate gathering of retail's top 10,000+ executives. Get ready for four action-packed days that will revolutionize the way you think about retail.
Unlock exclusive insights from renowned retailers and brands that will catapult your business forward. Our highly curated content and speakers will guide you through the ever-changing landscape of consumer discovery, shopping, and purchasing.
Gain unprecedented access to industry giants and trailblazers in AI, Retail Media Networks, Operations, Supply Chain, Logistics, Store Operations, Marketing, and more.
Meet like-minded innovators who will help you redefine the retail industry. Our Meetup platform is the world's biggest and most efficient way to connect with industry leaders, ensuring you'll be at the forefront of shaping the future of retail.
Don't miss out! Seize the opportunity to propel your business to new heights.
The Estee Lauder Companies
Everyone you need to meet
in one place
Find yourself among a group of the most senior decision-makers from the biggest and most influential retailers, brands and tech companies in the world. Two-thirds of our 2023 audience was Director level and above. In 2024, expect over 10,000 leaders from the retail ecosystem to be in attendance.
Hear from the biggest and most innovative retailers and brands
All speakers are carefully selected to captivate and inspire you with the freshest perspectives.
Brieane Olson
CEO
Chris Rupp
Chief Customer Officer
Amiee Bayer-Thomas
Chief Supply Chain Officer
A tremendous place to get in front of all the retailers that really matter in this marketplace.
— Sean Downey, President, Americas & Global Partners
Shoptalk brings together a great community of people across retailers, brands and tech who really want to share and learn from one another.
— Morgan Flatley, Global Chief Marketing Officer & New Business Ventures
A great way to discover current trends, as well as connect with long-term partners and discover new partners.
— Beth Gerstein, Founder & CEO
An assembly of high-quality folks who have a ton to provide to society, the industry and each other.
— Sumit Singh, CEO