Introducing Shoptalk Meetup
Shoptalk is bigger and better than ever!
Why? We're facilitating 50,000+ double opt-in meetings so you can meet everyone, for any reason!
Everyone knows that every year Shoptalk delivers:
The best speaker lineup and agenda that leads the industry narrative with unprecedented insights, ensuring you future-proof your business across ecommerce, marketing, merchandising, physical stores, supply chain, payments and more
The best experience and venue, with activities, entertainment and programs–from our thrilling Industry Night to our world-famous Hosted Program and Tabletalks–that ensure connections are forged and memories are made
The best value for money, with measurable ROI through facilitated meetings as well as free tickets and millions of dollars in travel expenses reimbursed each year to retailers and brands
That's made us retail's best show year after year for over 8 years since we launched.
For 2024, you'll have the opportunity to participate in Meetup. Everyone will get to meet new people, discover new organizations and create incredible new opportunities.
With Meetup, you'll have access to efficient networking and collaboration across every use case:
Connect efficiently with new and familiar faces including clients, vendors, partners and friends
Meet potential customers and partners, including retailers and brands
Buy, sell and discover products, services and solutions
Uncover the newest and hottest startups
Launch products, make announcements and share news
Make new friends
Participate in media and analyst interviews
Fund startups
Raise capital
Reach out to potential acquirers or acquisition targets
Recruit and hire or find a job
Serendipity may be great, but it's way more powerful when it's engineered. You won't want to miss the biggest meetings program in retail history.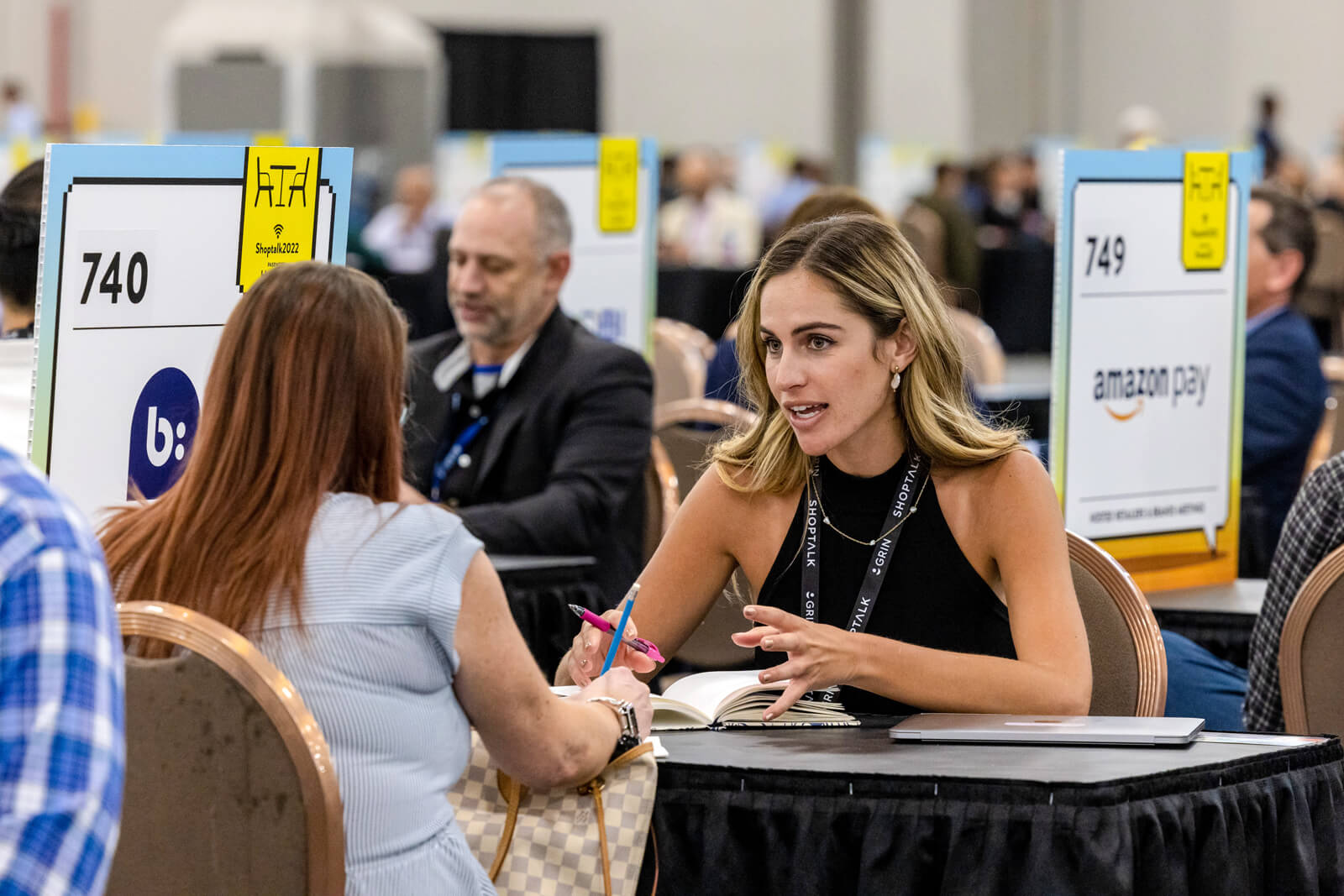 What about Shoptalk's world famous Hosted Retailers & Brands Program?
Our previous Hosted Retailers & Brands Program will become part of the onsite Meetup (that's right, sponsors can continue to buy meetings with retailers and brands, and retailers and brands can continue to qualify for free tickets and travel/hotel reimbursement). It's a win-win.
And, hosted retailers and brands can now join other types of double opt-in meetings–they can meet anyone they want to meet who also wants to meet them.
See how to participate in the Hosted Program here.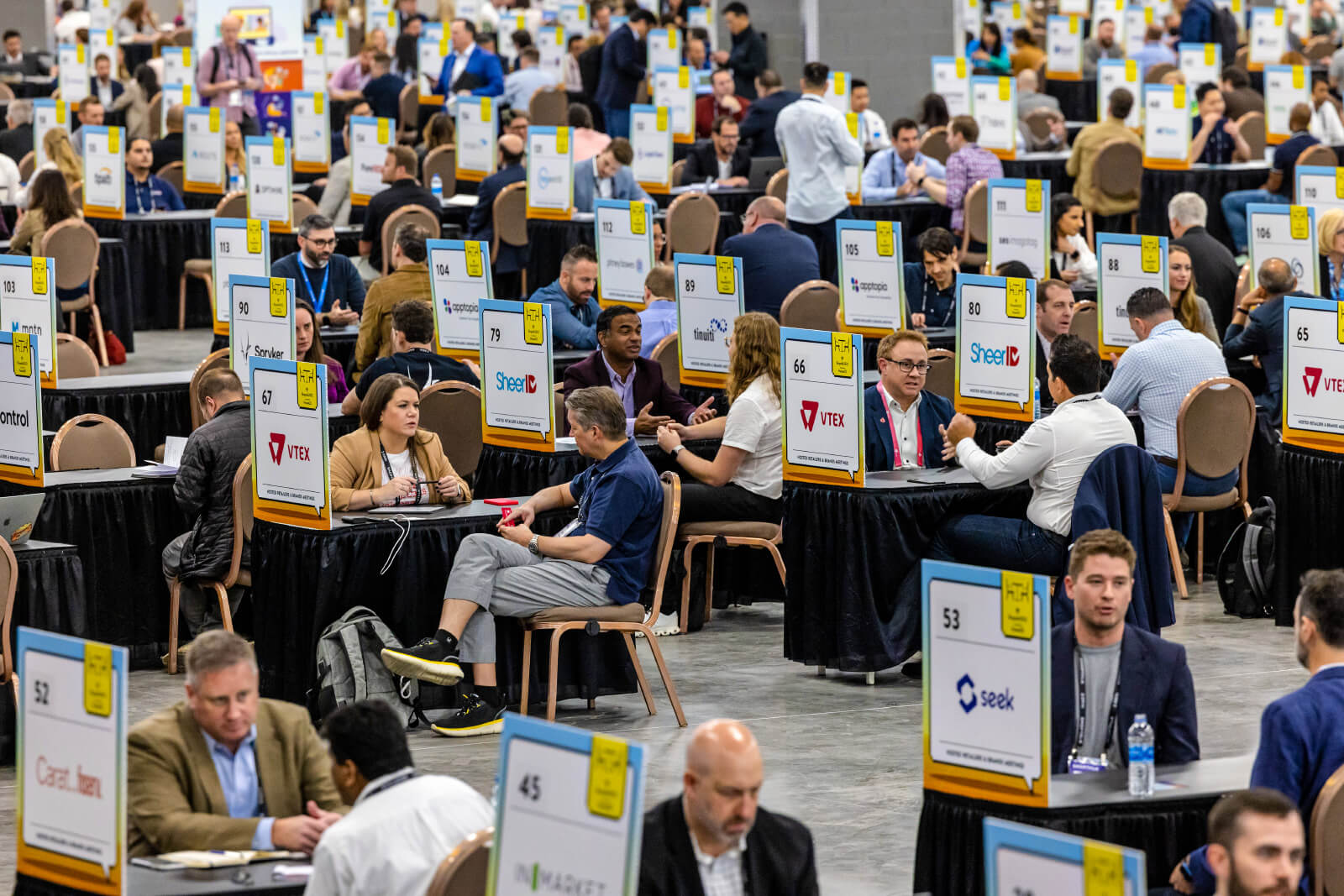 How can I get involved in Meetup?
Meetup is open to all Shoptalk attendees (at no additional cost), and will facilitate more than 50,000 double opt-in 15-minute on-site meetings. It is the best way to meet everyone you want to meet at Shoptalk 2024.
To participate, just get your ticket and complete the pre-event process leading up to the event, and get ready to meet new people, discover new organizations and create incredible new opportunities at the biggest meetings program ever held in the retail industry. You don't want to miss it!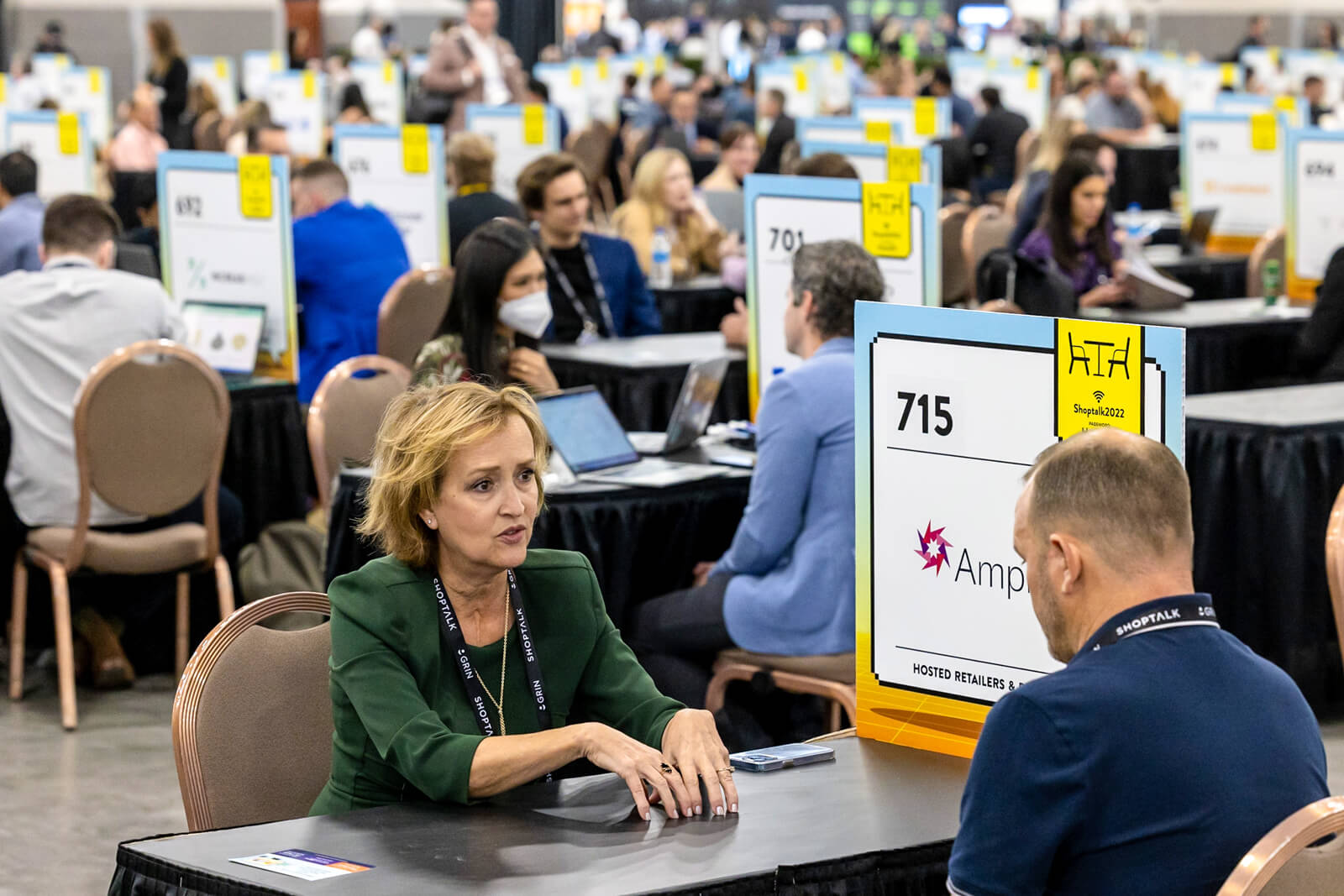 How does Meetup's pre-event process work?
Step 1:

Profile Completion. Complete your profile, letting all participants know about you, your organization and your goals.

Step 2:

Meeting Selection & Opt-In. Review thousands of profiles and select who you want to meet with–use filters, lists and searches to make it easy. Thousands of other attendees will be doing the same. Then opt-in to the meeting requests you receive.

Step 3:

Meeting Acceptance & Scheduling. After you review and accept your meetings, we'll automatically schedule them and send you calendar invites.
Then, simply join your meetings onsite. And remember, all meetings are double opt-in, guaranteeing you'll only meet people you want to meet who also want to meet you.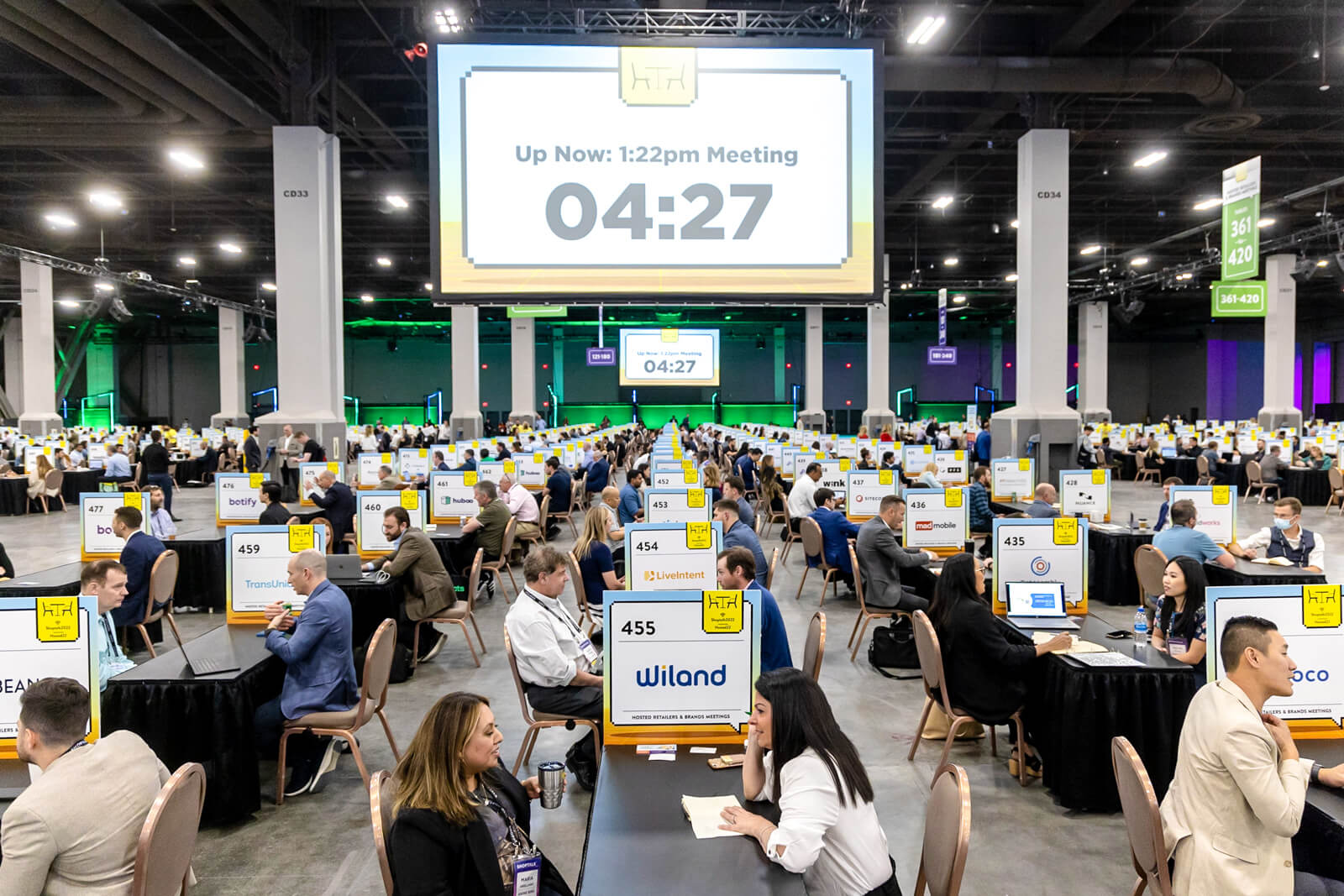 Where and when is Meetup?
Meetup meetings will take place onsite during Shoptalk in a dedicated area (the size of more than five football fields!) located in the Exhibit Hall near the General Session stage.
All meetings will be scheduled based on everyone's individual availability during the following times (note that all meetings are pre-scheduled):
2024 schedule coming soon