Whatever you need, we've got you covered...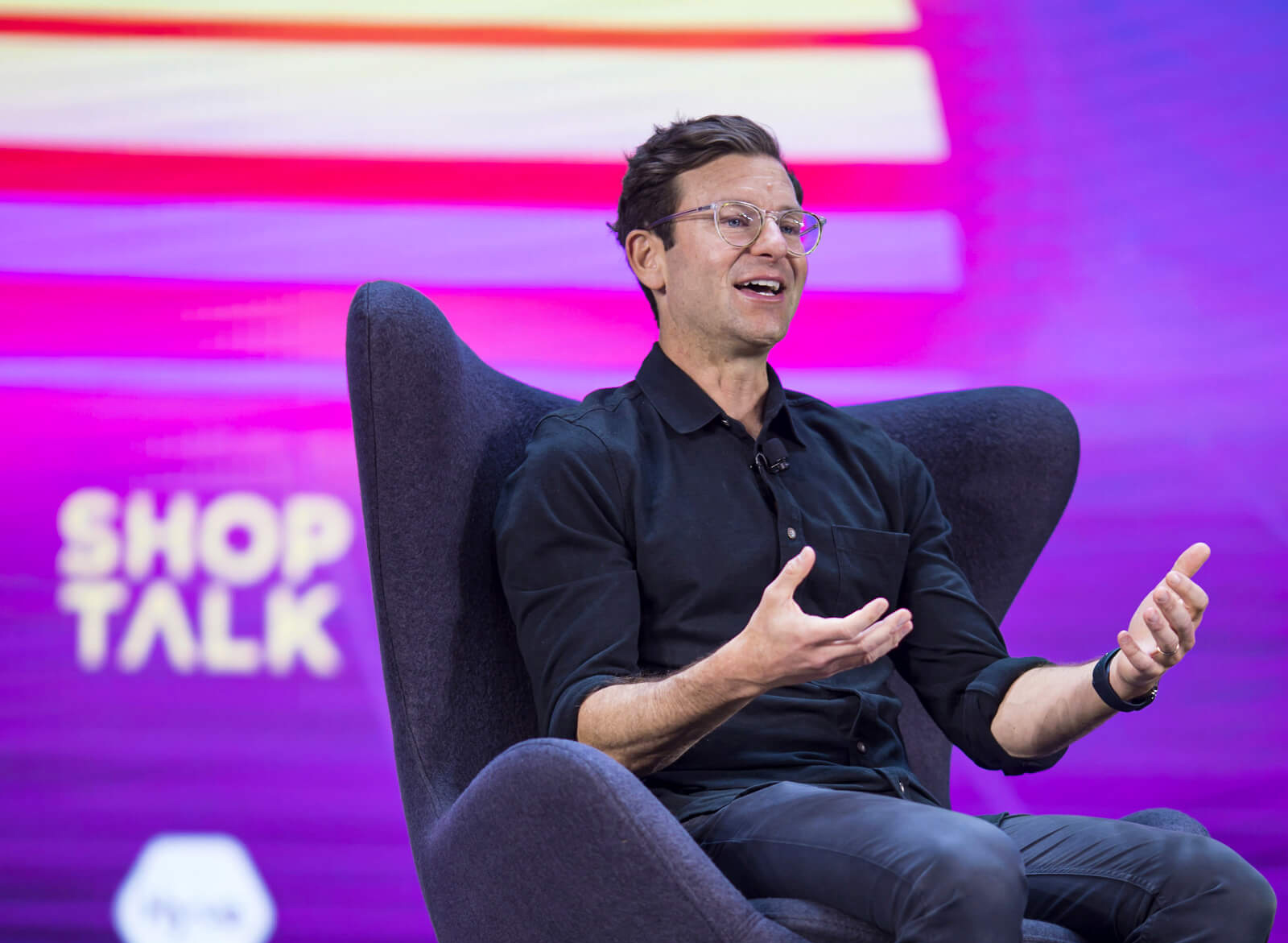 Be in the know. Grab your front row seat to 275 of the best retailers and brands in the business.
Shoptalk delivers retail's greatest speaker lineup and agenda that leads the industry narrative with unprecedented insights, ensuring you future-proof your business across ecommerce, marketing, merchandising, physical stores, supply chain, payments and more.
You'll also discover tomorrow's retail and brand startup superstars changing the game as we know it, as they battle on stage for the chance to win $100,000 in our Startup Pitches.
Bill Ready
CEO
Chip Bergh
President & CEO
Judith McKenna
President & CEO, Walmart International
Mary Dillon
President & CEO
Joanne Crevoiserat
CEO
Dave Kimbell
CEO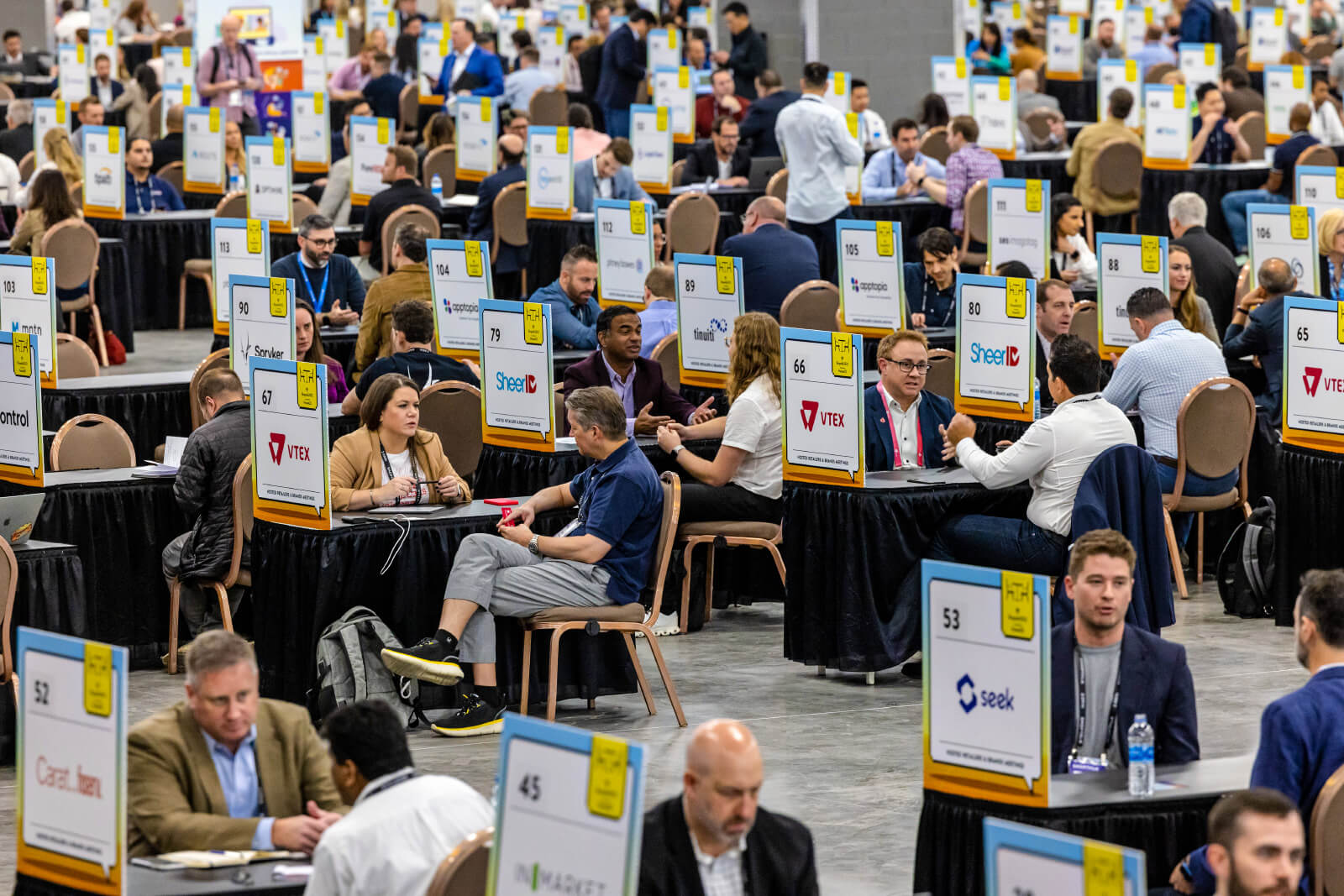 Introducing Meetup
Nobody facilitates thousands of guaranteed meetings for world's biggest retailers and brands and tech providers like Shoptalk. But there are so many other industry verticals who attend that want the same opportunity to meet decision makers across the retail ecosystem.
Introducing Meetup at Shoptalk accessible to all attendees. Taking the guesswork out of networking, removing the risk of wasted minutes and putting you 100% in control, Meetup democratizes the struggle to meet the right people. With double opt-ins required before any introduction can take place, we ensure the person sitting across from you is someone you want to meet, and someone who wants to meet you.
Meetup gets even better. If you're responsible for procuring the latest innovations in your brand, you can attend the industry's most innovative retail show completely FREE! We'll cover your ticket, hotel and travel costs and facilitate eight on-site double opt-in meetings with cutting edge solution providers of your choice.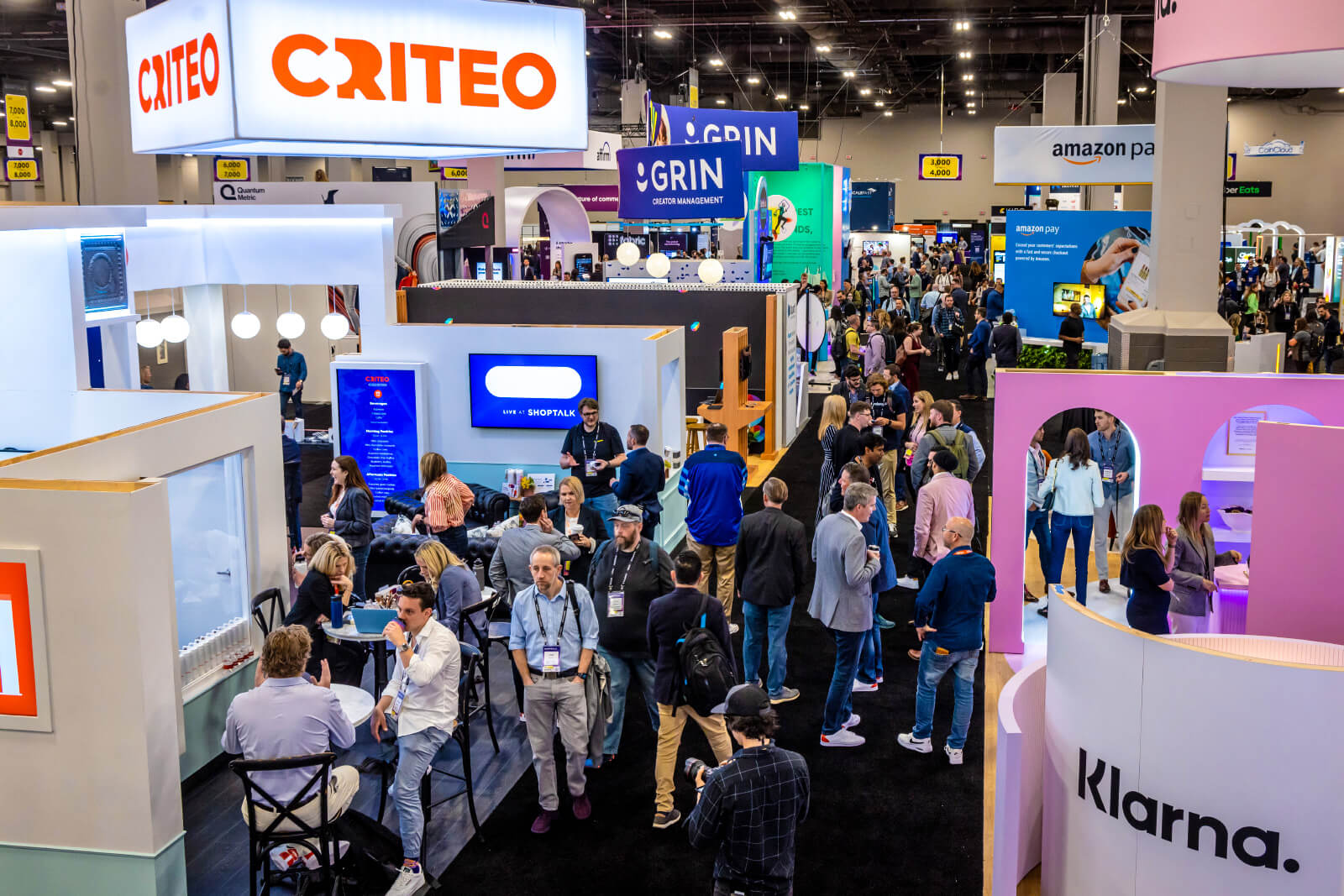 Explore the latest and greatest tech in our massive Exhibit Hall
With more than 400 players from the world's greatest retail tech providers and superstar startups on our exhibit floor, everyone who is anyone will be there, buzzing with incredible new companies to discover at every turn.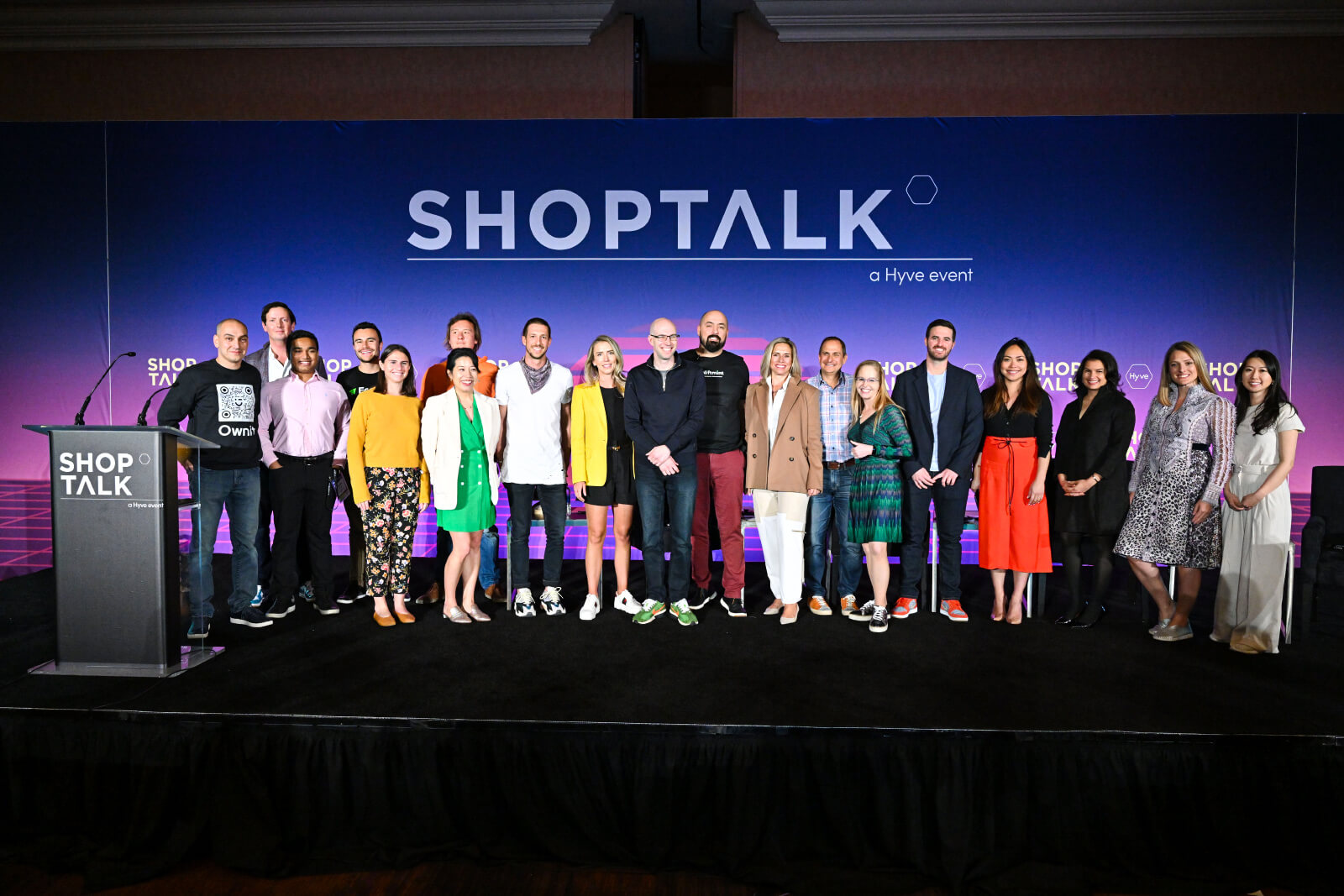 Discover the future through our Startup Pitches
Grab your front row seat or apply to take part, as retail's newest kids on the block will be battling on stage for the chance to win $100,000 in our Startup Pitches.
With tomorrow's pioneers given just a few minutes to shine a light on the innovations and ideas they're bringing to the game, there's no better place to shine or witness the future worth banking on.
Want to get involved? Discover how today.
Reaction Commerce
Modular commerce stack
Shoptalk 2016
Judges Award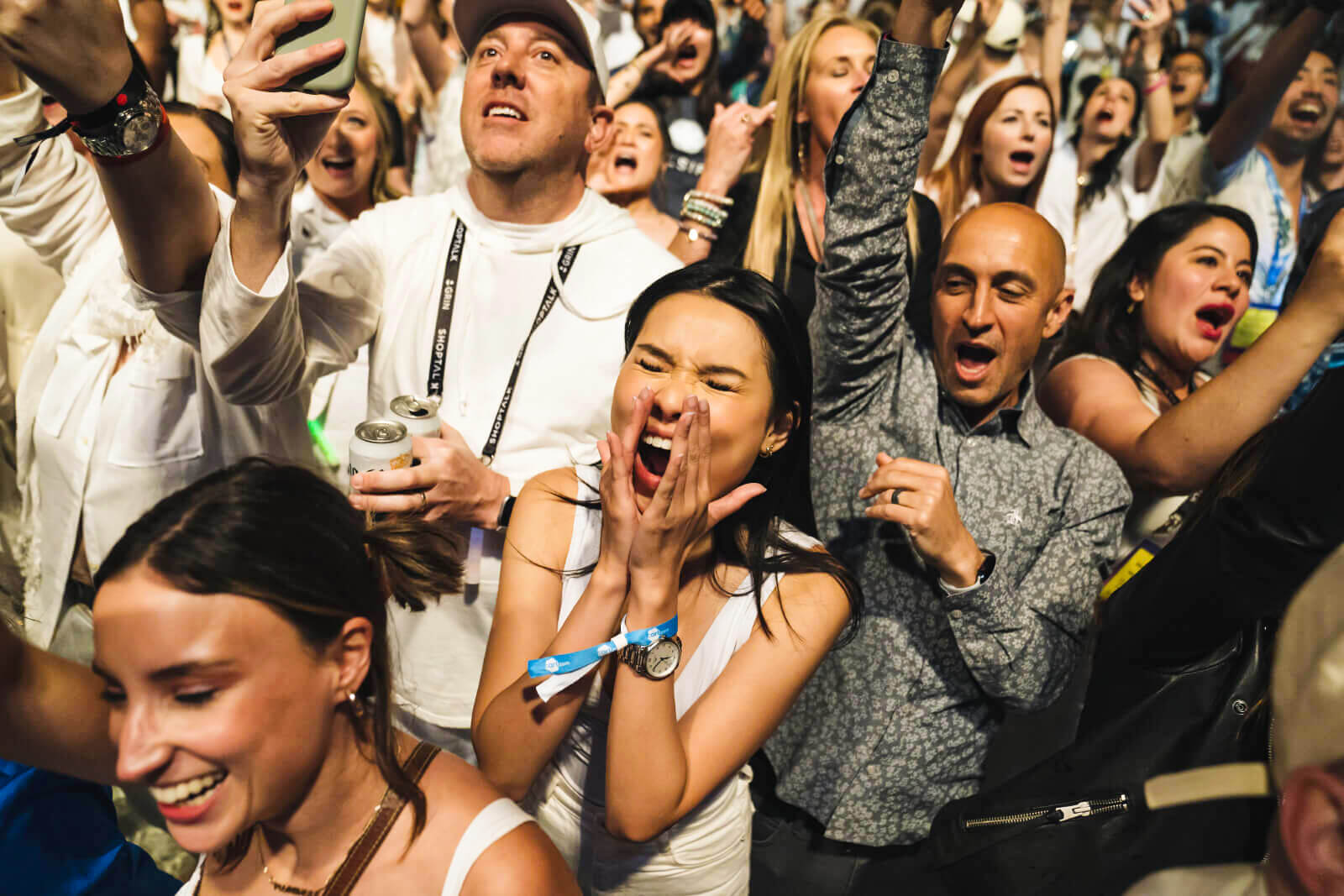 Create lasting memories at unmatched parties & receptions
Shoptalk is more than just days jam-packed with insights from the industry's boldest names—it's also the home of legendary networking and parties! From our receptions to our extraordinary beach party, there are incredible memories to be created and connections to be made. Don't belive the hype? Ask around how Flo-Rida brought the house down in 2022.
Shoptalk consistently pulls together an A+ event... from its speaker lineup, to its agenda content, attendee demographic and technology to explore. I highly recommend this conference to anyone in the retail world looking to learn from big names and feel more connected to the industry.
— Pradeep Elankumaran, CEO, Farmstead
Shoptalk was an amazing experience. Thank you for all your hard work. What a refreshing way to inspire us all within our industry.
You put on a really excellent event. I have not attended such a professionally executed convention.
I honestly think that Shoptalk is the best event to connect retailers, brands, and e-commerce vendors.
You're just one click away from achieving all of the above!
Limited tickets are still available
Already in Las Vegas? Visit one of our registration desks, located at:
The Mandalay Bay Check-in Desk (only if staying on-site)
The Shark Reef Entrance
The South Convention Center
All Shoptalk tickets provide an exclusive access to:
Mix, mingle, and network with 10,000+ of your industry peers
4 days of incredible content from the leading retailers and brands
More than 650 of the world's most innovative technology companies in our massive exhibit hall
Our Relax, Play and Work lounges
Our epic Beach Party and receptions
Nonstop food, beverages and snacks
...and plenty of magic and surprises!
General Attendees
The ticket for anyone
$4,500
Save 0% off the standard attendee rate of $4,500
Early Stage Startups
The ticket for those who have raised less than $5M
$1,550
Save 0% off the standard early stage startup rate of $1,550
Growth Stage Startups
The ticket for those who have raised between $5M and $10M
$2,150
Save 0% off the standard growth stage startup rate of $2,150
Investors
$2,800
Save 0% off the standard investor rate of $2,800
Media
The ticket for sell-side analysts, podcasters and editorial media
FREE
Non-Profits
$1,550
Save 0% off the standard non-profit rate of $1,550
Don't see what you're looking for?