Looking to hire or climb higher?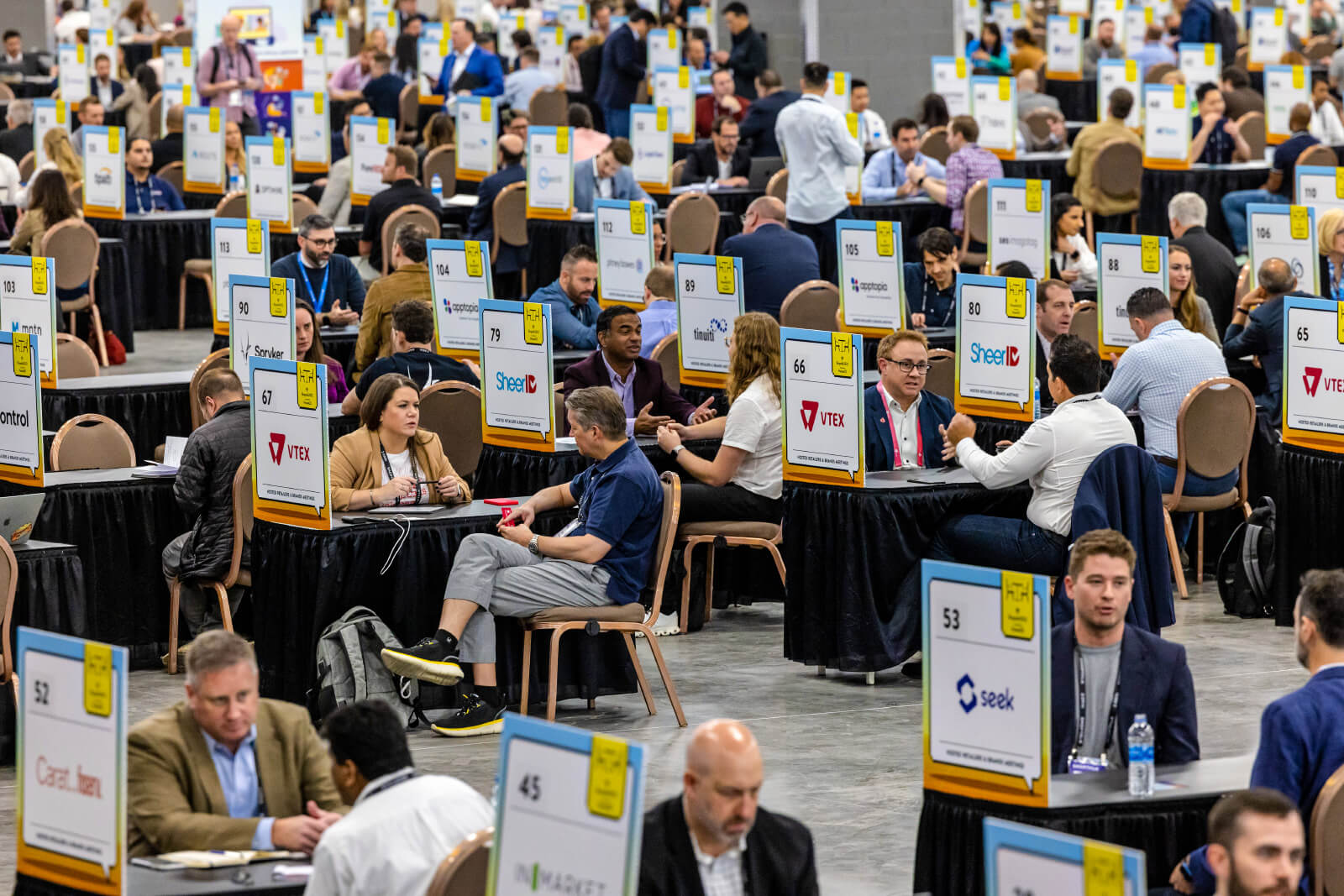 Whether you're looking to hire or make your next career move, you'll find thousands of the most radical and forward-thinking industry players to connect with.
And this year, we're introducing Meetup at Shoptalk; the largest and most advanced meetings program to ever exist in retail to be accessed by all attendees. That means retailers, tech providers, investors, analysts, media and heaps more verticals across the ecosystem all packed with talent and career opportunities.
Taking the guesswork out of networking, removing the risk of wasted minutes and putting you 100% in control, Meetup democratizes the struggle to meet the right people and companies. With double opt-ins required before any introduction can take place, we ensure the person sitting across from you is someone you want to meet, and someone who wants to meet you.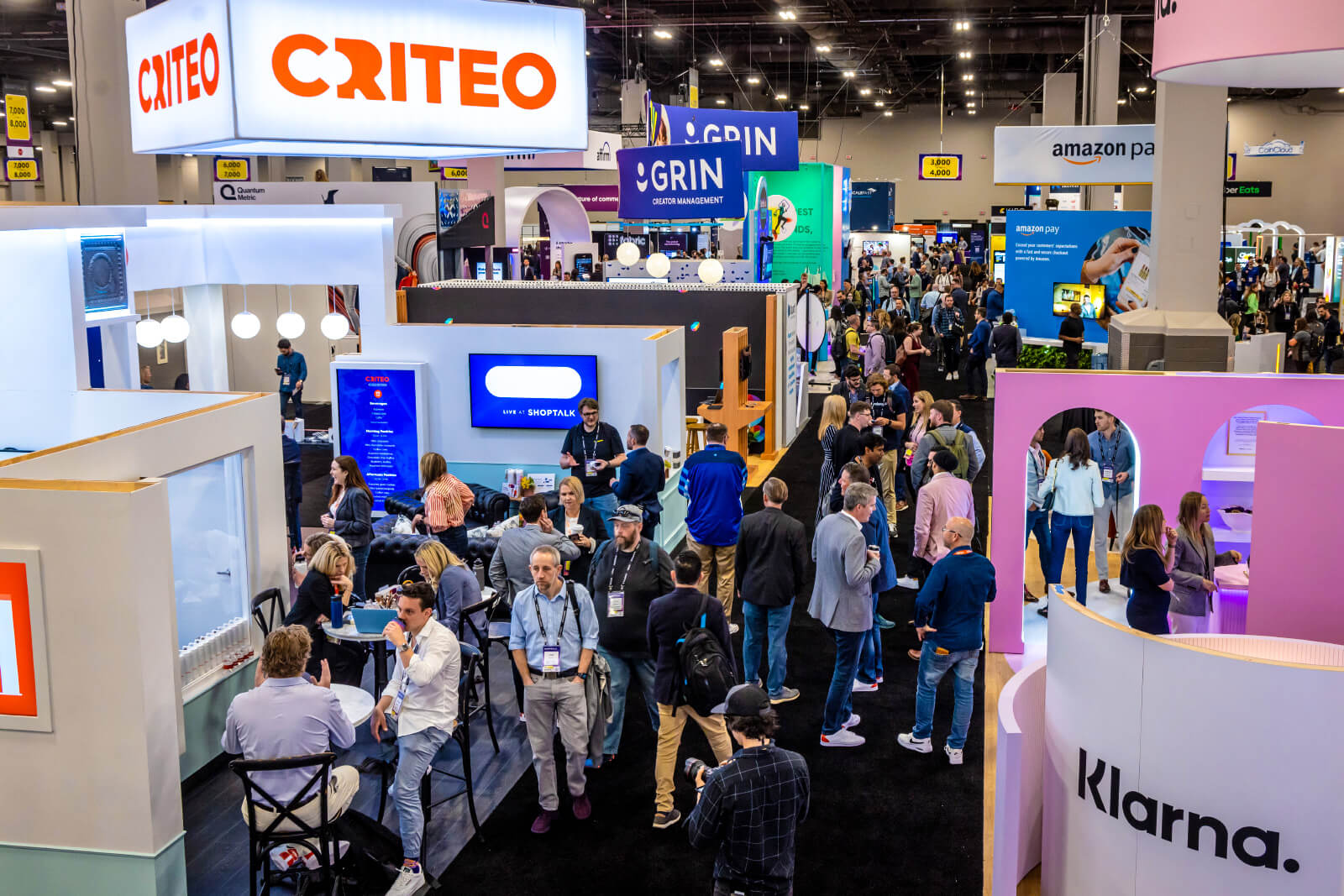 Explore the latest and greatest tech in our massive Exhibit Hall
Retail's best minds will be exploring the expo floor as more than 400 vendors showcase cutting-edge solutions, meaning the Shoptalk exhibit hall will be buzzing with talent.
Mingle with your peers at our daily cocktail receptions, explore the latest technology companies and interactive booths, and walk away with a bigger network and new professional opportunities.
Well done, have been to many trade shows and Shoptalk really stood out as outstanding!
This was my first time attending Shoptalk and I was genuinely very impressed; the scale of the event and the detail was all highly impressive and considered. Evening events were entertaining and a great opportunity to network. I would most definitely recommend Shoptalk to my colleagues and look forward to personally attending future events.
Overall, had a great experience and was able to network and meet existing partners and gained new relationships that will better my company.
Loved the activities to make the event fun & continue networking after business hours! Flo Rida beach concert was a blast.
You're just one click away from achieving all of the above!
Limited tickets are still available
Already in Las Vegas? Visit one of our registration desks, located at:
The Mandalay Bay Check-in Desk (only if staying on-site)
The Shark Reef Entrance
The South Convention Center
All Shoptalk tickets provide an exclusive access to:
Mix, mingle, and network with 10,000+ of your industry peers
4 days of incredible content from the leading retailers and brands
More than 650 of the world's most innovative technology companies in our massive exhibit hall
Our Relax, Play and Work lounges
Our epic Beach Party and receptions
Nonstop food, beverages and snacks
...and plenty of magic and surprises!
General Attendees
The ticket for anyone
$4,500
Save 0% off the standard attendee rate of $4,500
Early Stage Startups
The ticket for those who have raised less than $5M
$1,550
Save 0% off the standard early stage startup rate of $1,550
Growth Stage Startups
The ticket for those who have raised between $5M and $10M
$2,150
Save 0% off the standard growth stage startup rate of $2,150
Investors
$2,800
Save 0% off the standard investor rate of $2,800
Media
The ticket for sell-side analysts, podcasters and editorial media
FREE
Non-Profits
$1,550
Save 0% off the standard non-profit rate of $1,550
Don't see what you're looking for?